Sometimes life throws you a series of obstacles. For Raven, the roadblocks took the form of myriad health woes, stopping her from having a hysterectomy that she desperately needed.
Her quest for health began in 2018 when she learned she had uterine fibroids. Raven, 53, knew because she had the classic symptoms: pelvic pain, heavy bleeding, constipation, and frequent urination. Uterine fibroids are growths in the uterus and are one of the most common reasons for uterus removal surgery.
At the same time, she suffered from extreme fatigue, anemia, and thyroid problems. "It was a triple whammy," she says.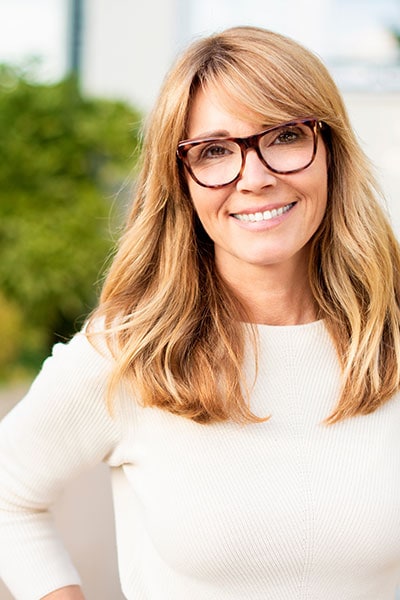 Traditional surgery was out of the question
Raven began visiting various specialists who agreed that she had fibroids and needed surgery, but all said she could not have any surgery until her thyroid values came under control. The thyroid is a part of the endocrine system and can play a major role in healing from surgery.
Meanwhile, Raven was almost too weary to lift her head off the pillow upon waking. "I was too tired to be frustrated," says Raven, a probate lawyer and special education teacher for the Los Angeles Unified School District. "But I still went to work every day."
Twice she got her thyroid under control enough for surgery. Then the operation was delayed because non-emergency surgeries were not performed during the pandemic. When Raven finally got on the surgery schedule, she contracted Covid herself, and once again, her procedure was scuttled.
Not keen on invasive surgery
Every doctor she saw said that her fibroids were big and too extensive for laparoscopic surgery (an operation that uses small incisions and a camera). Instead, she would have to have her uterus removed through a midline incision across her belly. "All the doctors were tone deaf and dismissive about what I wanted," she says. "They were too cavalier for me. I said there must be a way. There must be something."
At that point, Raven scoured the internet for a potential replacement for the doctors who refused to do what she desired. "A midline cut was not something I wanted," she says. "I did not want to be cut open like that."
Discovering Dr. Aliabadi
Raven began searching for gynecologists on the web with renewed focus. Her hopes soared when she came across a video on YouTube of The Doctors television show with Dr. Aliabadi. Dr. Aliabadi was on the showing talking about an outpatient hysterectomy where the patient had fibroids. The procedure was performed laparoscopically.
Raven made numerous trips to Dr. Aliabadi's website, where she liked what she saw. In less than three weeks, she had her first appointment.
"I felt really good about her," says Raven, adding that the office was beautiful and comforting. "Dr. Aliabadi was confident and gave me information that was just the opposite of previous doctors."
But after running lab work, Dr. Aliabadi found that Raven's thyroid was still causing her iron levels and hemoglobin to become dangerously low, which ruled out immediate surgery. So, Raven returned to her endocrinologist to get several IV iron injections. "Everything had to align," she says. "It was a moving target."
I felt so well taken care of. It was an amazingly positive experience from beginning to end.
Finally, a solution!
Finally, on April 1, 2022, the four-year quest for health ended with a five-hour surgery to remove "huge" fibroids, which were successfully removed piece by piece.
After returning home and taking pain medication for only three days, Raven's pain diminished, and she could walk, albeit gingerly. Two weeks after surgery, she was back to work.
"I feel great and lost 15 pounds, of which eight pounds was from my huge fibroid," she says. "It's a comfort to move in the world without heavy bleeding. Life is good."
Raven sings nothing but praise for Dr. Aliabadi. "If women don't do anything else, they should at least get a consultation with her," she says. "Plus, the staff was outstanding and treated me well. I felt so well taken care of. It was an amazingly positive experience from beginning to end."
Welcome to the Outpatient Hysterectomy Center — Los Angeles's first minimally invasive outpatient surgical practice dedicated to women
For years, Drs. Yera and Aliabadi have spared women from experiencing invasive open surgeries associated with disfiguring surgical scars, extended hospital stays, and long, painful recoveries.
All of this unnecessary suffering was simply because women weren't aware that minimally invasive outpatient surgery was available.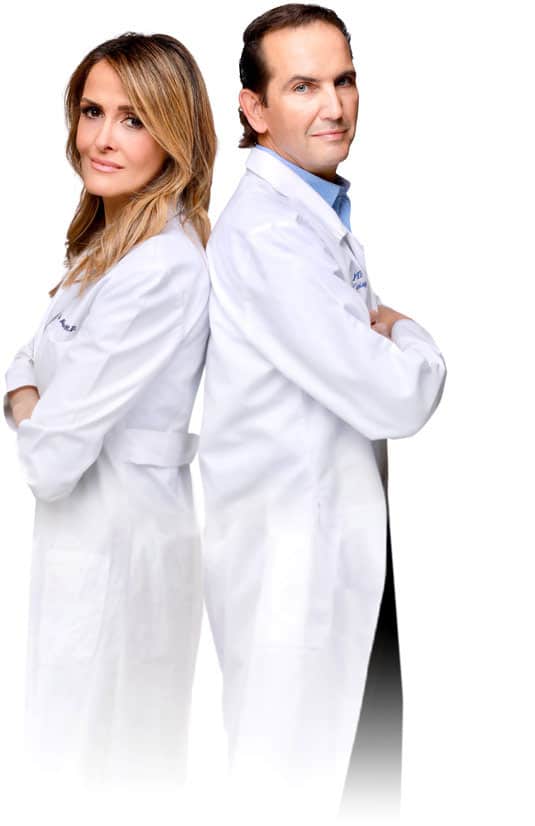 Luckily, the women of Southern California (and those who wish to travel here) now have a choice. Drs. Aliabadi and Yera are a handful of elite American Ob/Gyn surgeons performing Minimally Invasive Outpatient Hysterectomies.
After performing thousands of these procedures and teaching this surgical technique to gynecologists throughout the U.S. and abroad, Drs, Aliabadi, and Yera collaborated to create an outpatient surgery practice exclusively for women. They aim to raise the bar for women's health by making these procedures more widely available to women everywhere.
If you have been told you need a hysterectomy, consider minimally-invasive outpatient surgery because your health and time are among your most important possessions.
If you wish to schedule a consultation to learn how we can help you or to establish care with us, please request a consultation online or call us at 844-541-7900.
The Outpatient Hysterectomy Center is conveniently located in Beverly Hills, with easy access for patients throughout Southern California and Los Angeles. West Hollywood, Santa Monica, West Los Angeles, Culver City, Hollywood, Venice, Marina del Rey, Malibu, Manhattan Beach, and Downtown Los Angeles.