About Ramon Yera, M.D.
The first thing you notice when you meet Dr. Yera is his enthusiasm. After talking with him for five minutes, you realize that he's not just passionate about his work, which he'll be quick to say that he adores, but that Dr. Yera is passionate about life.
This gifted surgeon makes the most complex surgeries look easy.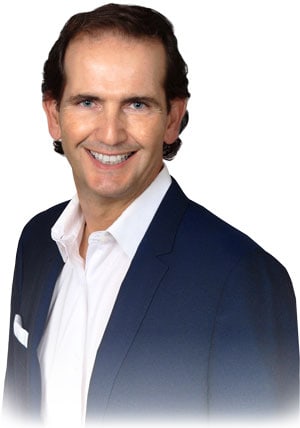 And his enthusiasm is contagious. Patients and colleagues alike praise Dr. Yera for the zeal with which he approaches an often challenging job. When he walks into an exam room or operating room, the mood lightens and everyone is eager to take on the day's challenge. This gifted surgeon makes even the most complex surgery look easy.
That's because, for twenty years, Dr. Yera has been performing high level minimally invasive laparoscopic pelvic surgery. After completing medical school at UC Irvine, Dr. Yera went on to receive post-graduate training in minimally invasive laparoscopic surgery and has continued to hone his skills for two decades.
Today, Dr. Yera is considered one of the top leaders in his field and has trained over 350 surgeons throughout the U.S. and abroad in laparoscopic techniques. What's more, he has been invited to lecture on this subject in numerous medical symposiums and medical schools.
When asked about his unbridled enthusiasm for his work, Dr. Yera says that he enjoys not only the technical and creative challenge of minimally invasive surgery but more importantly, he derives great satisfaction in being able to offer women a surgical option that results in less pain, greater safety, minimal scarring and a quicker return to normal life, usually in less than one week.
Because of this, Dr. Yera spent his career championing minimally invasive surgery and founded Yera Care for Women Center in Mission Hills in 2012. Today, Dr. Yera is pleased to have joined forces with Dr. Aliabadi to offer the women of Southern California a surgery practice dedicated exclusively to women's health that is focused on making their well-being its #1 priority. 
As a native Spanish speaker, Dr. Yera is pleased to be able to serve Spanish-only speaking patients from the U.S. and abroad at our Los Angeles facility.
When he isn't hard at work, Dr. Yera enjoys surfing, skiing, dancing with his wife, and goofing off with his two kids who fortunately look just like their Mom.