By the time Lesley Bell underwent her endometrial ablation procedure with Dr. Aliabadi, her world had dwindled to one thing: unspeakable pain.
And that's a pretty grim reality for an otherwise healthy Education and Training Manager of North America. She couldn't even work with her clients at Technogym because of the horrendous endometriosis pain and cramping.
"It was painful and started affecting my daily routines as a personal trainer," says Lesley, 31, who experienced debilitating pain and fatigue each month. "It was the lowest I had ever been in my life. I became severely depressed and hopeless."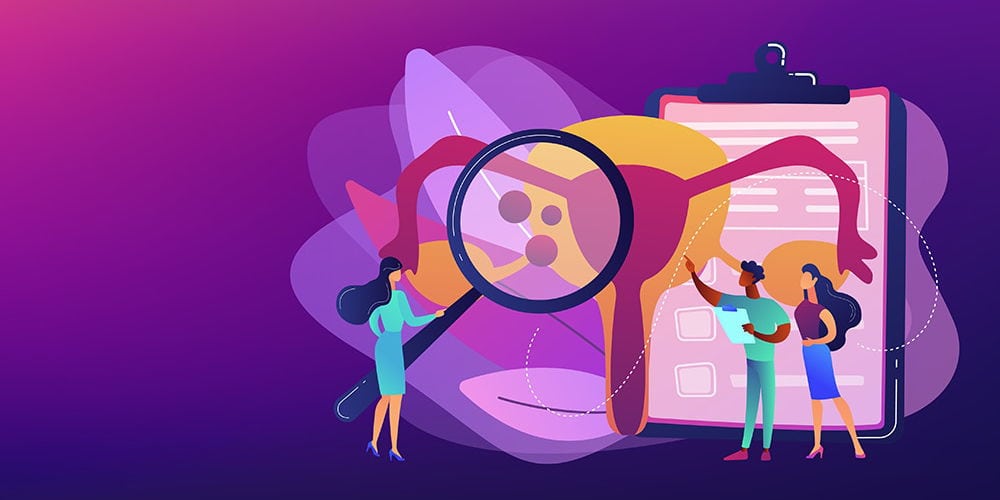 What causes endometriosis?
While the exact cause of endometriosis is unknown, many doctors suspect that menstrual blood containing endometrial cells — usually found in the lining of the uterus — flows back through the fallopian tubes to the pelvic cavity and sticks to the organs in the uterine hole.
When the endometrial lining's tissue — called the endometrium — grows on the outside, it's called endometriosis.
This tissue breaks apart and bleeds at the end of the menstrual cycle. The problem is that the blood has nowhere to go. At that point, the surrounding organs may become irritated and enlarged. Endometriosis is frequently found in the ovaries.
Many patients also develop lesions and scar tissue from endometriosis.
A life full of endometrisis pain
Lesley first began experiencing endometriosis pain at the age of 11. The sharp, stabbing twinges would start right before her period and last multiple days. Medication didn't make a dent in her discomfort, and the pain worsened and lasted longer over time.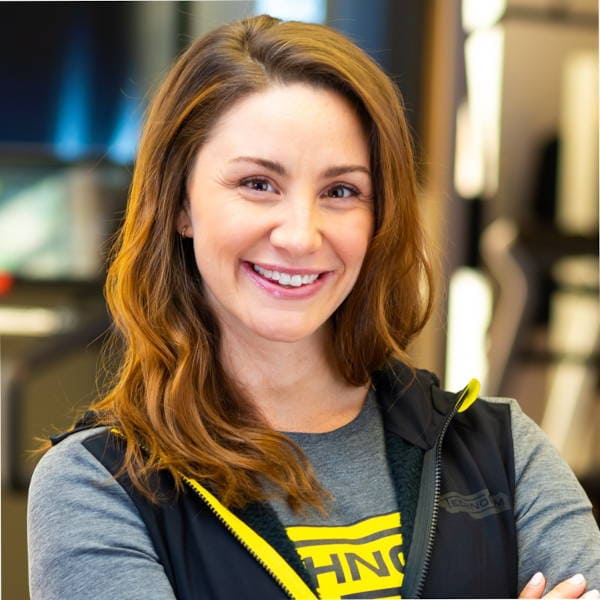 Lesley spent the next 18 years going from doctor to doctor, trying to figure out what was ruining her life. None of the specialists could tell her what was wrong with her, and nothing helped, including birth control pills and a progesterone IUD.
"I have more patients than I could ever count who have come to me after seeing a dozen or more doctors, all of whom failed to diagnose them properly," says Dr. Aliabadi. "It is one of the tragedies of modern women's health that so many women must suffer needlessly for years from heavy bleeding."
Women who have endometriosis describe the pain as "killer cramps." The hurt, usually pelvic pain in the uterine cavity, forces them to put their life on hold. That, combined with heavy menstrual periods, creates an awful experience for any woman, especially a preteen.
Symptoms of endometriosis
Besides heavy menstrual periods and pelvic pain, other symptoms of endometriosis include anemia, fatigue, nausea, cramping, bloating, lower back pain, and migraines. If it goes untreated for too long, infertility is also a major threat of this disease.
At long last endometriosis gets a diagnosis
Lesley's path to Dr. Aliabadi, known worldwide as the best OB/GYN in Los Angeles, was anything but straightforward.
A client of Lesley's told her about seeing Dr. Aliabadi on The Doctors TV show. She was appearing with pop singer Halsey, who had had a terrible time with endometrial tissue. Endometrial ablation is common when heavy menstrual flow is not due to uterine fibroids.
Long story short, Lesley's friend told her about the segment. Lesley was so impressed that she posted the video on her Facebook page so others could learn there was hope when they might have these symptoms.
At her father's urging, Lesley made an appointment with Dr. Aliabadi, and her life changed.
"After telling her about my situation over the years, she told me in 10 seconds that I had endometriosis and needed surgery," says Lesley. "After a thorough exam with ultrasound, Dr. Aliabadi told me that there was so much scar tissue from abrasions over the years that my ovaries were being pulled down toward my cervix."
The endometrial ablation procedure is a blessing
A week after her first doctor's visit, Lesley was in surgery at the Outpatient Hysterectomy Center (OHC) in Los Angeles.
OHC — founded by Dr. Aliabadi and OB/GYN Dr. Yera — is the only surgery center in the Los Angeles area that caters solely to women's gynecological challenges.
Lesley was mildly sedated with general anesthesia, then Dr. Aliabadi dilated her cervix and inserted a hysteroscope, a lighted camera, and an FDA-approved Hydro ThermAblator also called "HTA" (a safer procedure than the NovaSure endometrial ablation).
Then Hydrothermal saline heated to 194 degrees Fahrenheit flows through the HTA into the endometrial tissue. It only takes about 10 minutes to ablate (destroy) the endometrium and biopsy anything that looks suspicious (such as a polyp). The gynecological surgeon then cleans the uterine lining with room temperature saline drained out of the uterus.
Recovering from hysteroscopy and endometrial ablation
With the 30-minute procedure behind her, Lesley had a new lease on life. "The procedure was so easy. I was excited to have hope finally," says Lesley. "I told my friends that I felt better the day after surgery than I had in 18 years."
There was almost no pain from the procedure. Even better, since ablation is not a sterilization procedure, she had no worries about premature menopause.
Lesley was instructed to alternate between ibuprofen and over-the-counter Tylenol, but she found no need to take either.
"I gave my dad a tour of Los Angeles the day after surgery," says Lesley, adding that specific advice from healthcare experts is to take it easy for two or three days after endometrial ablation. "Three weeks later, I was cleared for core work at the gym."
Drs. Aliabadi and Yera receive rave reviews for endometrial ablation
These days, the horrible pain of endometriosis, abnormal uterine bleeding, and other side effects are a distant memory. "The surgery was a positive experience," says Lesley, who still saw Dr. Aliabadi for a six-month follow-up. "And the staff was amazing."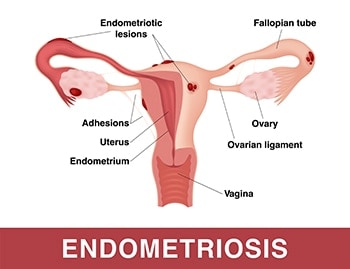 Unlike a total hysterectomy, a patient who underwent endometrial ablation still has their reproductive organs. Routine cervical cancer screening and, if indicated, an endometrial biopsy are still advised.
Lesley even referred a friend from Texas, who flew to Los Angles just for the opportunity to be treated by what Lesley calls "the best gynecologist in the world."
"I trust my gynecologist 1,000%," says Lesley. "You can't put a price on quality of life. Dr. Aliabadi single-handily changed my life. And my income quadrupled after surgery because I could finally work without pain or chronic fatigue."
Want state-of-the-art surgical approaches to women's health? Establish care with the Outpatient Hysterectomy Center
What gynecologist surgeon you choose will determine not just what type of surgery you will be offered but how quickly and painlessly you will recover.
We invite you to schedule a consultation with the Outpatient Hysterectomy Center. Please make an appointment online or call us at (844) 863-6700.
We take our patients' healthcare and safety very seriously. Our facility and surgical center operating rooms Covid-19 patient safety procedures exceed all CDC and World Health Organization recommendations. Masks are required in our offices at all times during the coronavirus pandemic.
The Outpatient Hysterectomy Center is conveniently located in Beverly Hills, with easy access for patients throughout Southern California and Los Angeles. West Hollywood, Santa Monica, West Los Angeles, Culver City, Hollywood, Venice, Marina del Rey, Malibu, Manhattan Beach, and Downtown Los Angeles.