Sheila Yancy had one thought about uterine surgery to remove a watermelon-sized fibroid before having a total laparoscopic hysterectomy with Dr. Thais Aliabadi:
Dread.
"I have friends who had a vaginal hysterectomy and surgery for endometriosis, fibroids, cysts, ovary, and fallopian tube issues, and their stories were all horrific," says Sheila, 53, her voice rising a notch as she shares the anxious memories. "My sister had an excruciatingly painful abdominal hysterectomy and had a hospital stay of three days."
Don't put gynecologic surgery off
Sheila, a medical office manager at the Beverly Hills Hernia Center, had become an expert at denying the reason her tummy continued to swell no matter what she did.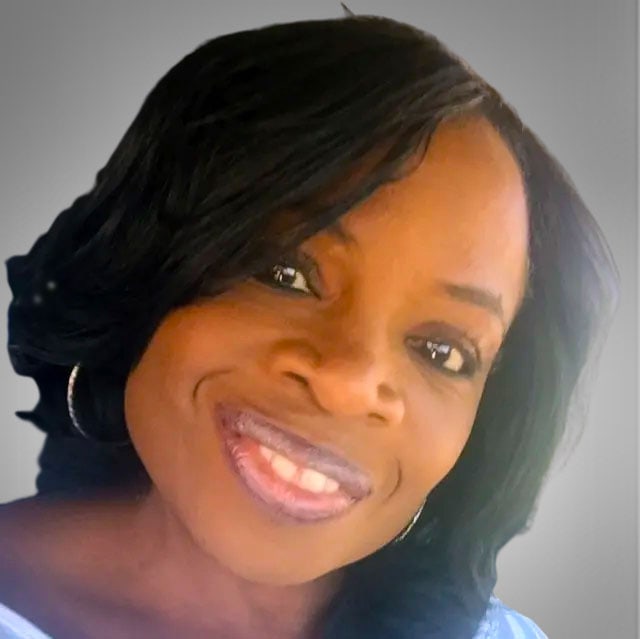 She exercised like a crazy person and walked enough to ensure anyone would lose excess weight. She lost 80 pounds, but not her distended belly.
"No matter how much I walked and how much weight I lost, my tummy kept getting bigger and bigger," she says. "It looked like I was five months pregnant."
In addition to abdominal bloating, Sheila was experiencing bad lower back and pelvic pain with heavy bleeding. "I had been ignoring it for years," she says.
Looking for the best gynecological expertise in Los Angeles
She entered new territory when Sheila's primary care physician finally told her she was anemic, may have fibroids, and suffered from low iron stores.
Sheila always believed she was totally in tune with her body and thus, never sought the expertise of an OB/GYN. Now she knew she needed to change her thinking — and quickly.
She scheduled an appointment with noted Los Angeles gynecologist Dr. Aliabadi. "I knew she was the best." Sheila had seen her on The Doctors TV show — dispensing insightful medical advice — and read about her famous clients, including the Kardashian family and Kylie Jenner.
Mystery solved: fibroids the size of a watermelon!
During the exam, Dr. Aliabadi felt Sheila's abdomen looking for irregularities in her uterus that would suggest the presence of tumors.
After feeling what she thought were fibroids, Dr. Aliabadi immediately performed an ultrasound to confirm her diagnosis.
"She was amazingly thorough and told me I had multiple tumors on the wall of my uterus that were shockingly the size of a watermelon!" says Sheila.
"I was still hoping I had plenty of time to continue doing nothing about them because I was terrified. Besides my sister's nightmare gynecological surgery experience, my own was terrible too when I had a C-section 28 years ago.
"Then Dr. Aliabadi told me about her surgical removal approach, an outpatient, minimally invasive hysterectomy procedure with just a few small incisions of 5 mm to 12 mm each!
"I was stunned. How could she get something the size of a watermelon out of my belly without cutting me wide open?" Sheila wondered. Dr. Aliabadi explained that she and her surgical partner, Dr. Ramon Yera, always do surgery this way. The two of them not only revolutionized this procedure, but Dr. Yera teaches their techniques worldwide.
The stage was set for Drs. Aliabadi and Yera to display their exceptional surgical techniques.
What happens during a total laparoscopic hysterectomy?
Two weeks after scheduling her surgery at the Outpatient Hysterectomy Center, Sheila was feeling cautiously optimistic about the minimally invasive surgery.
"I was nervous, but who isn't nervous when you have surgery? But I was calm mentally. I just knew everything would be okay, and I would feel like a new woman. I was going to feel like the woman I used to be!"
Dr. Aliabadi began the surgical procedure by making three tiny incisions in Sheila's abdomen to insert the laparoscope. She then used our special "in-bag morcellation" technique: inserting a sterile bag through an umbilical incision.
In Sheila's case, her uterus and fibroids were isolated from the rest of the body in the bag. Then, the tissue can be safely removed. If tumors aren't benign, the bag ensures cancer cells can't be shed anywhere in the abdomen, thus avoiding spreading the cancer.
Then, the tissue to be removed is cut into small pieces, and the bag is pulled through the tiny incision in the belly button. This technique also creates far less tissue disruption, minimal blood loss, minimal risk of infection, and almost no pain compared to traditional surgery.
The Doctors, a nationally syndicated Emmy® Award-winning daytime talk show, heard about Dr. Aliabadi's technique. They asked Aliabadi — a frequent guest on the show — if they could film the procedure, and she asked Sheila.
"I honestly had no problem with it because I felt confident that the laparoscopy would go as planned by then," Sheila explained. "I wanted women like my sister and friends to know that a hysterectomy isn't something to fear. Women should fear what might happen if they don't take care of their health."
Laparoscopic hysterectomy recovery time: three days, not three months
To her amazement, Sheila awoke in the recovery room with almost no postoperative pain and no hospital stay. She felt so strong that she dressed herself for the ride home.
Sheila's sister told her to take it slow, based on her own experience. So Sheila took two weeks off work, but two days after surgery, with far less pain than she expected, she discarded the pain medication and was ready to roll.
"On the third day, I went for a four-mile walk with absolutely no pain," she says. "I could have easily gone back to work a few days after surgery, but my boss made me stay home for two weeks. I got to many home projects I had been putting off doing. It was a different surgical experience than I expected."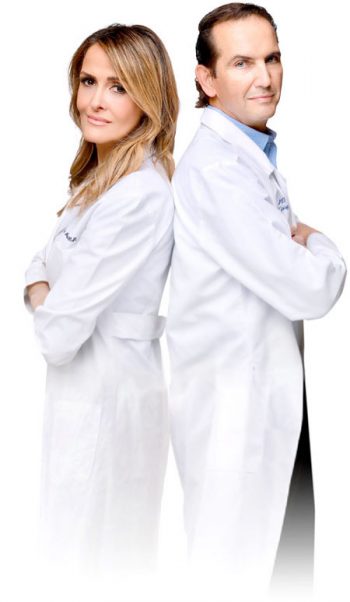 "I'm beyond grateful for Dr. Aliabadi's care"
These days, the dread of surgery is a thing of the past, and Sheila is a raving fan of her doctor's surgical skills. "I have never known any doctor to be so focused on ensuring nothing is missed, and no stone is left unturned regarding my well-being."
"For women facing a hysterectomy or any gynecology surgery, I highly urge them to consult with Dr. Aliabadi, who is beyond thorough and compassionate," Sheila says. "If you go in with a preconceived idea of how bad things will be, she is so reassuring and 100% honest; it helped alleviate my fear.
"And then she and Dr. Yera back it up 100% with their actions," said Sheila. "I am beyond grateful."
Want state-of-the-art surgical approaches to women's health? Establish care with the Outpatient Hysterectomy Center
What surgeon you choose to perform gynecological surgery with will determine not just what type of hysterectomy surgery you will be offered but how quickly and painlessly you will recover.
We invite you to schedule a consultation with the Outpatient Hysterectomy Center. Please make an appointment online or call us at (844) 863-6700.
We take our patients' healthcare and safety very seriously. Our facility and surgical center operating room's Covid-19 patient safety procedures exceed all CDC and World Health Organization recommendations. Masks are required in our offices at all times during the coronavirus pandemic.
The Outpatient Hysterectomy Center is conveniently located in Beverly Hills, with easy access for patients throughout Southern California and Los Angeles. West Hollywood, Santa Monica, West Los Angeles, Culver City, Hollywood, Venice, Marina del Rey, Malibu, Manhattan Beach, and Downtown Los Angeles.