It was no surprise that many in the United States expressed dismay when the U.S. Supreme Court overturned Roe v. Wade on June 24, 2022.
The Supreme Court decision, which essentially negated the Constitutional right to abortion, obviously imperils abortion access for about 40 million women in almost 25 states.
Traditional birth control methods include the pill, condoms, hormonal implants, and intrauterine devices (IUDs). However, no form of birth control is 100% effective and some patients experience negative side effects from hormonal contraception options.
The overturning of Roe v. Wade brought much concern for women who strongly fear an unwanted pregnancy. Indeed, Planned Parenthood reports web traffic increased by 2,205% for women asking about sterilization, according to Dr. Diana Contreras, chief healthcare officer of Planned Parenthood.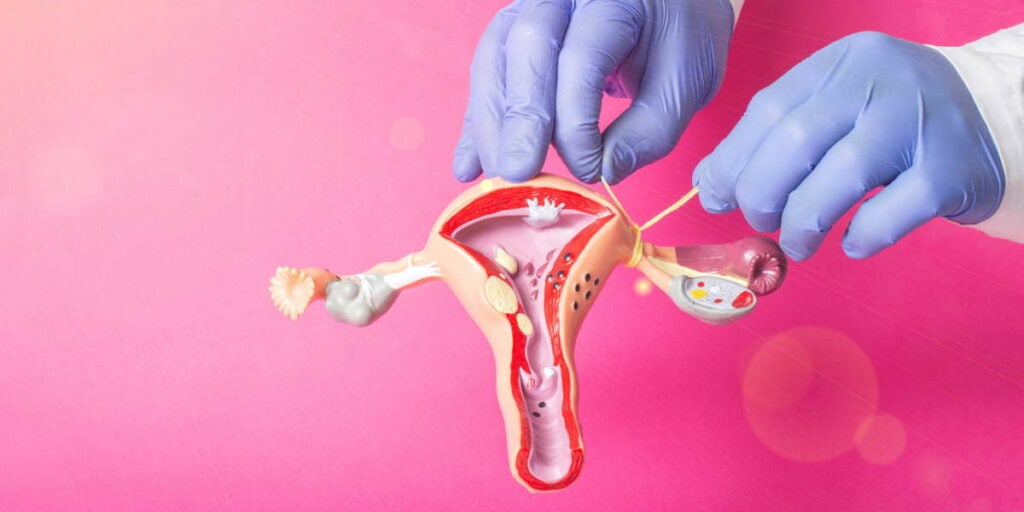 What is sterilization?
Tubal ligation is the least invasive sterilization procedure after a vasectomy (which prevents sperm from being ejaculated). Also known as "having your tubes tied," the procedure makes it impossible for sperm to fertilize an egg.
Tubal ligation does not impact the menstrual cycle and can sometimes be reversed.
At the Outpatient Hysterectomy Center, we approach laparoscopic tubal ligation in one of three ways:
Passing an electric current through the tubes.
Tying the tubes together in a small knot.
Sealing the tubes off with a clip or band.
More invasive, bilateral salpingectomies — a surgical procedure to remove both fallopian tubes — are increasingly common and are not reversible.
These elective procedures are typically performed after childbirth if the mother is sure she does not want more children.
Is there going to be a rush for sterilization?
Now because of the Court's ruling, about 52% of women of childbearing age will face or are already facing new abortion limitations.
Dr. Franziska Hasselhof, an OB/GYN practicing in Ohio, has a series of videos on social media giant TikTok. She now has 148,000 followers asking her about the tubal sterilization procedure and where they can get one in their state. The doctor recently posted a list of 650 tubal ligation providers for every state.
Despite offering extensive tubal ligation surgery information, the doctor cautions women that a tube-tying procedure should be a well-thought-out action. In short, women should not have a permanent surgical procedure simply because they may lose their right to choose.
Is it right for women to be turned down for sterilization?
According to studies, only about 6% of women over 30 who underwent sterilization later regretted it. But some doctors have taken a stern paternal approach when asked to perform voluntary sterilization. According to recommendations from the American College of Obstetricians and Gynecologists, physicians are advised to emphasize to patients the permanence of the procedure.
Take the case of DeAndra Childress, 33, of Texas, who told CNN that four doctors refused to follow her decision because they claimed she would regret it later in life. Excuses ranged from she was "too young with no kids" to she was single and should "wait until she found a husband."
Undeterred, Ms. Childress obtained a list of sympathetic doctors near her and is scheduling an appointment to be sterilized. She was quite clear about her intent when she spoke to CNN. "I have been on the fence about children for years, but I decided not to have them until I was sure," she said. "Roe v. Wade feels like the ultimate slap to the face for women, and it is completely about control."
Or Florida resident Alie Wagner, 26, who has hereditary issues that would make getting pregnant a risky proposition. In addition, her child would likely inherit the gene. Ms. Wagner was insistent on remaining child-free and was able to find a doctor to accommodate her request. But it took her some time.
"One of my doctors went as far as to say that I should have children because I would have such cute ginger babies since I have red hair," she said in a Tik Tock interview. "As if having a cute baby is enough reason to change my mind about having a biological child."
Tubal ligation is a very important decision that should not be taken lightly
While having your tubes tied is technically reversible, tubal ligation reversal is not always possible or successful. If you're certain you will never want to get pregnant, this permanent sterilization procedure may be right for you.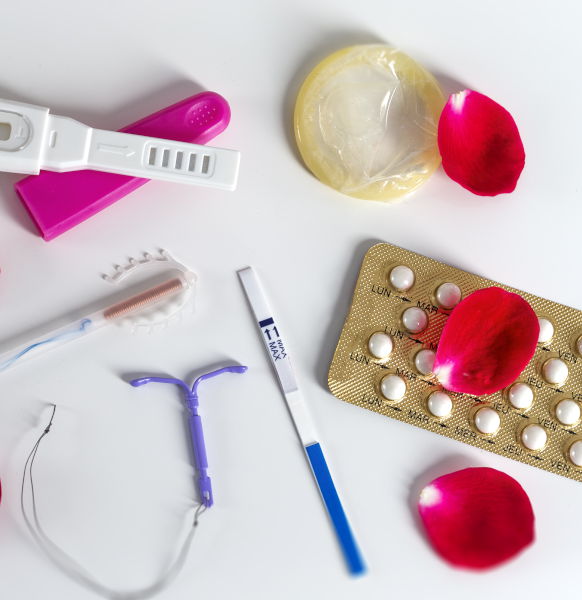 While OHC emphasizes minimally-invasive surgery, tubal ligation is still a surgical procedure. So, it carries a low risk of pain, bleeding, or infection.
If you've been using hormonal birth control before your tubal ligation, you may notice side effects such as heavier menstrual bleeding, mood swings, bloating, and increased cramping. These are not side effects of the surgery itself, but menstrual symptoms that are lessened or suppressed due to hormonal medication.
It is important to discuss all your family planning options with a doctor whose opinion you trust. Weigh all the pros and cons before committing to a permanent surgical procedure.
Why trust Dr. Aliabadi when making this enormous decision?
Highly trained and honored by the medical community, Dr. Aliabadi is certified by the American Board of Obstetrics and Gynecology and is a Diplomat of the American College of Obstetrics.
She is well-known to be an excellent listener and sympathetic to women's issues and their right to have control of their bodies. At the Outpatient Hysterectomy Center, we ensure our patients have all the information they need to help their decision-making process. At the end of the day, pregnancy should be the decision of the individual woman or couple.
The doctor specializes in state-of-the-art minimally invasive surgical techniques, promising her patients shorter recovery times, reduced pain, and a minor interruption to their daily lives.
Dr. Aliabadi has been a practicing OB/GYN in Los Angeles since 2002. She serves as an official gynecologist for many royal families and "celebrities," as well as instructing Cedars Sinai Medical Center residents and medical students at the University of Southern California.
Choose the Outpatient Hysterectomy Center
As two of the nation's leading obstetrics and gynecology surgeons, Drs. Thaïs Aliabadi and Ramon Yera offer the very best in women's health care. Together with their warm professional team, they create a special one-on-one relationship between patient and doctor.
We invite you to establish care with the Outpatient Hysterectomy Center. Please make an appointment online or call us at (844) 863-6700.
The Outpatient Hysterectomy Center is conveniently located for patients residing throughout Southern California and the Los Angeles area. At the Cedars-Sinai Medical Center, we are near Beverly Hills, West Hollywood, Santa Monica, West Los Angeles, Culver City, Hollywood, Venice, Marina del Rey, Malibu, Manhattan Beach, and Downtown Los Angeles.