Dr. Yera and I are excited to welcome you to our new blog. Our commitment has always been to provide the best surgical care without hospital stays or long recoveries.
With the addition of this blog, we can bring you the latest news in gynecological surgery and women's health issues. As experts in cutting-edge, minimally invasive surgeries, it's our job to stay on top of the latest developments affecting women's health.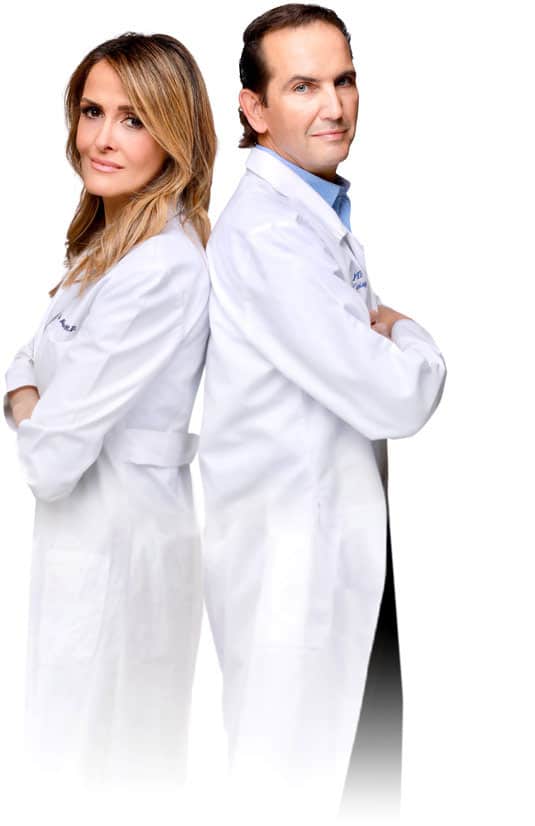 Our Practice
In our commitment to making laparoscopic surgery available to as many people as possible, we've trained hundreds of surgical colleagues and medical residents around the country. Our first commitment is to making sure hysterectomies, as well as treatment for endometriosis, fibroids, cysts, pelvic masses, abnormal vaginal bleeding, and pelvic pain, are as quick and painless as possible.
To name just a few of the surgeries we perform:
Our Blog
With this new blog, we're able to keep you up-to-date on medical advancements, answer common questions, and provide support to patients considering gynecological surgery.
We compare laparoscopic and robotic surgery, answer commonly-asked hysterectomy questions, and cover transplant options that could one day help more couples conceive.
About The Outpatient Hysterectomy Center
As two of the nation's leading obstetrics and gynecology surgeons, Drs. Thaïs Aliabadi and Ramon Yera offer the very best in women's health care. Together with their warm professional team, they create a special one-on-one relationship between patient and doctor.
We invite you to establish care with the Outpatient Hysterectomy Center. Please click here to make an appointment or call us at (844) 863-6700.
We take our patients' safety very seriously. Our facility's Covid-19 patient safety procedures exceed all CDC and World Health Organization recommendations. Masks are required in our office at all times during the coronavirus pandemic.
The Outpatient Hysterectomy Center is conveniently located to patients residing throughout Southern California and the Los Angeles area. At the Cedars-Sinai Medical Center, we are near Beverly Hills, West Hollywood, Santa Monica, West Los Angeles, Culver City, Hollywood, Venice, Marina del Rey, Malibu, Manhattan Beach, and Downtown Los Angeles, to name a few.